Droplist is a dynamic feature that monitors your favorite products and notifies you whenever the price of a product drops below the amount that you choose. Presently the Droplist feature is only available for our U.S. members but we are working to bring this impressive feature to our international members as well!
Droplist is currently available on the following shopping sites:
The Droplist feature monitors the price of products that you choose for 30, 60, 90, or 120 days. There is no limit to the amount of products you can Droplist! When the price drops to the price point that you have set, we will automatically send you an email. We will also remind you about the expiry date of a product in your Droplist so that you can continue to watch it if you choose.
Note that shipping, handling, tax, or any other additional costs are not included into the price drop.
How to use Droplist
Choose a product you wish Items to monitor. In order to add a product to your Droplist, click on the i button.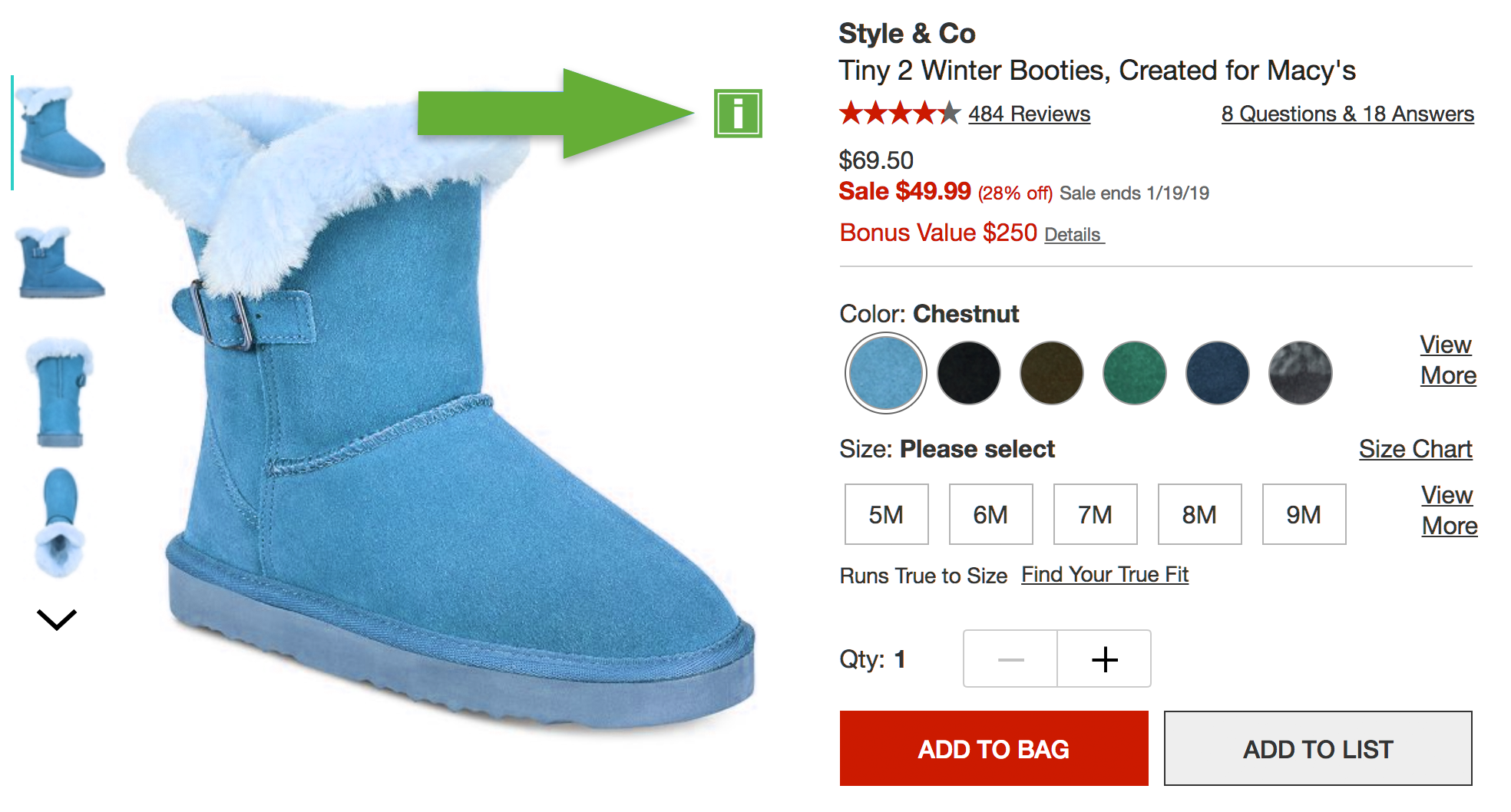 Choose how long you wish us to monitor it, for 30, 60, 90, or 120 days and set the percentage of the price drop that you would like to be notified at.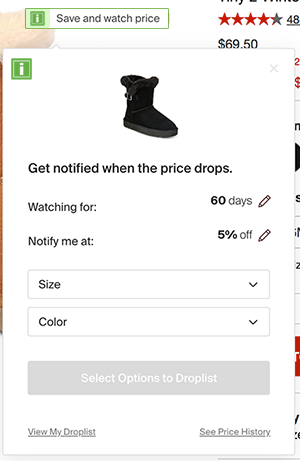 If a product has more than one option such as color, size, fit, etc. you will need to select which options you would like. Don't worry - you can choose as many as you would like!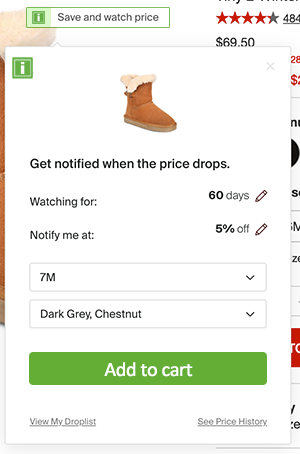 If the price of one of your products has dropped to the percentage that you have set, you'll instantly receive an email. You can adjust your Droplist settings in your Account Settings page.
You can enable or disable Droplist notification emails by toggling the box.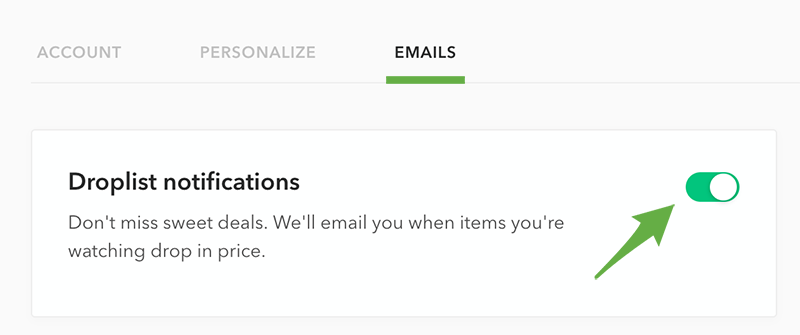 Review all the products on your Droplist to check what you are presently watching, along with the products you have removed.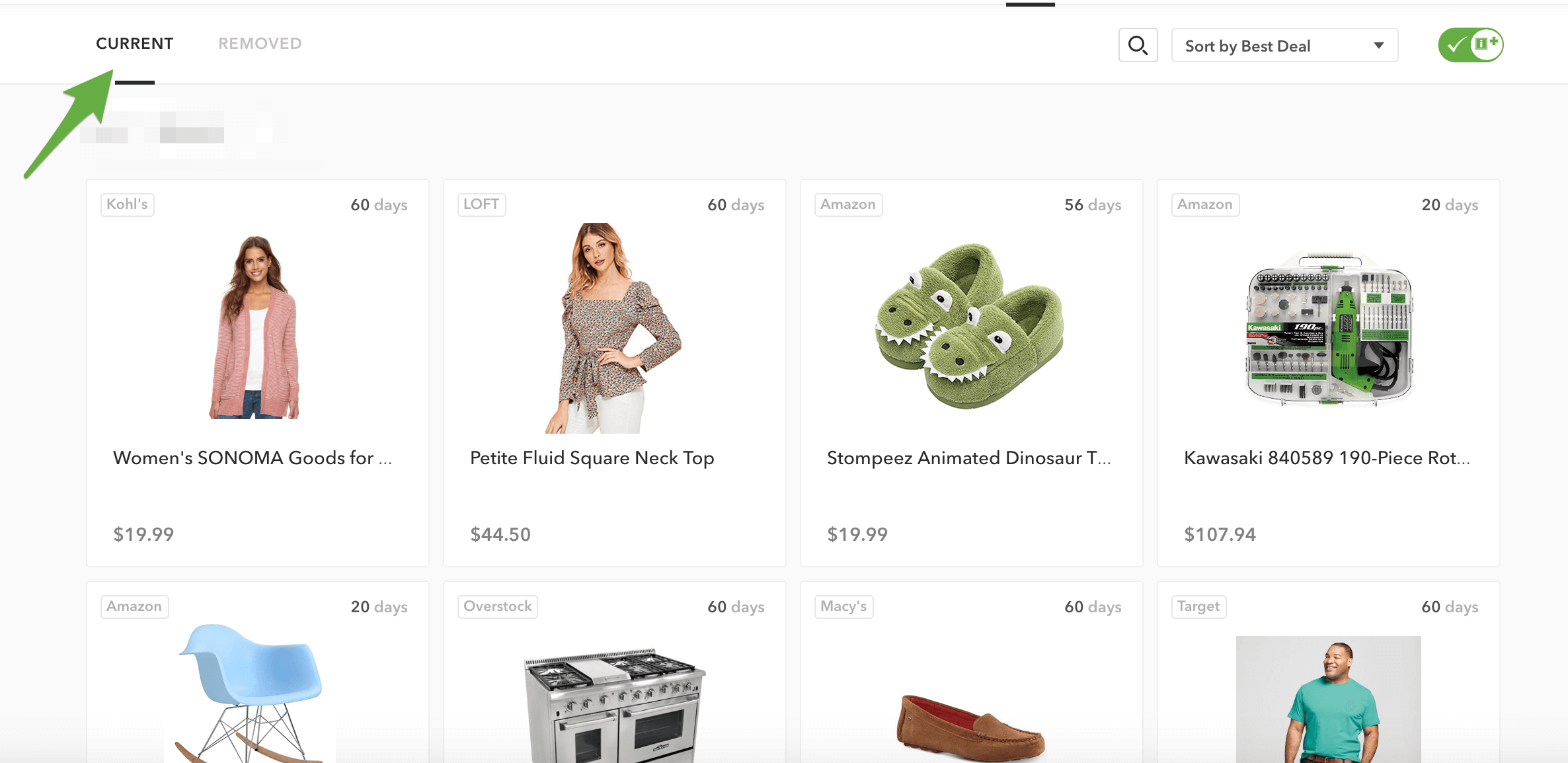 Want to sync your 'Save for Later' products from Amazon to Droplist? Just toggle the feature on in the upper right corner of Droplist to activate it. When the button turns green, Amazon 'Save for Later' products will start to sync automatically to your Droplist.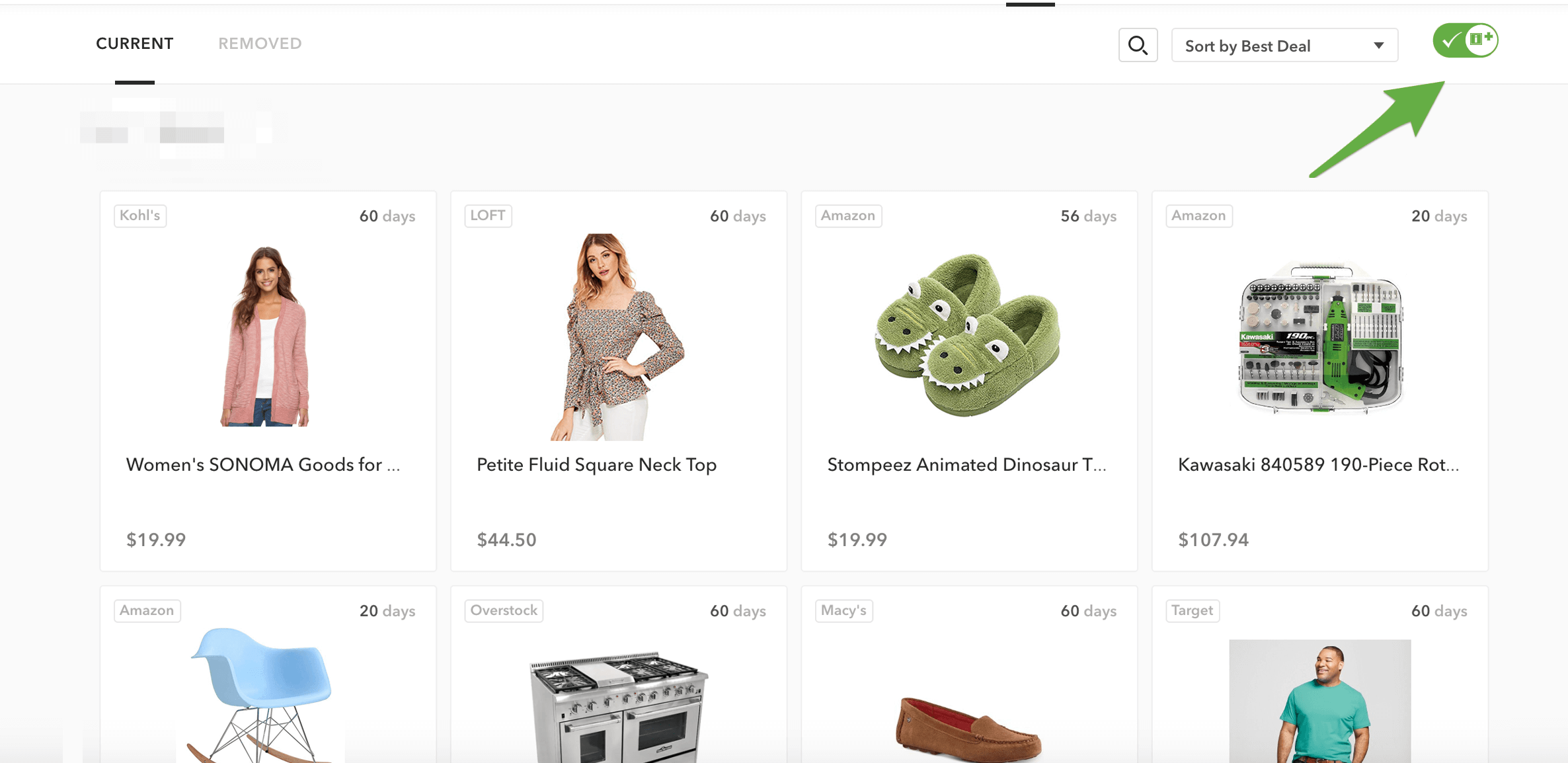 You can disable this feature by just toggling the button to the left. This will remove all of your synced Saved for later products from Droplist.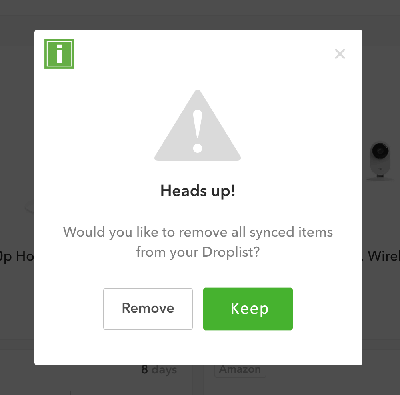 We are working to add Droplist to even more shopping sites, so stay tuned for more updates.