So you have installed the Items extension and created an account! Congratulations! Now you are a part of our free Items Gold Rewards program available in the United States, Canada, United Kingdom, and Australia.
What is Items Gold?
When you shop at any of our more than 4,000 participating sites, you earn a percentage back in the form of Gold. Gold does not include tax or any other additional fees like shipping cost. It is rewarded on the purchase subtotal.
The reward that you earn is a randomized amount which varies from one site to another. The percentage of rewards you earn is just like the luck of the draw!
Know that Items Gold is not offered on all the stores that Items supports. For instance, we offer coupons on Amazon. However Amazon does not offer Items Gold.
If we offer Items Gold on a store, you'll see this icon next to the name of the site: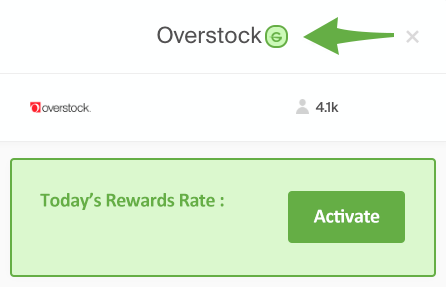 In order to claim your Items Gold, click on the Activate button.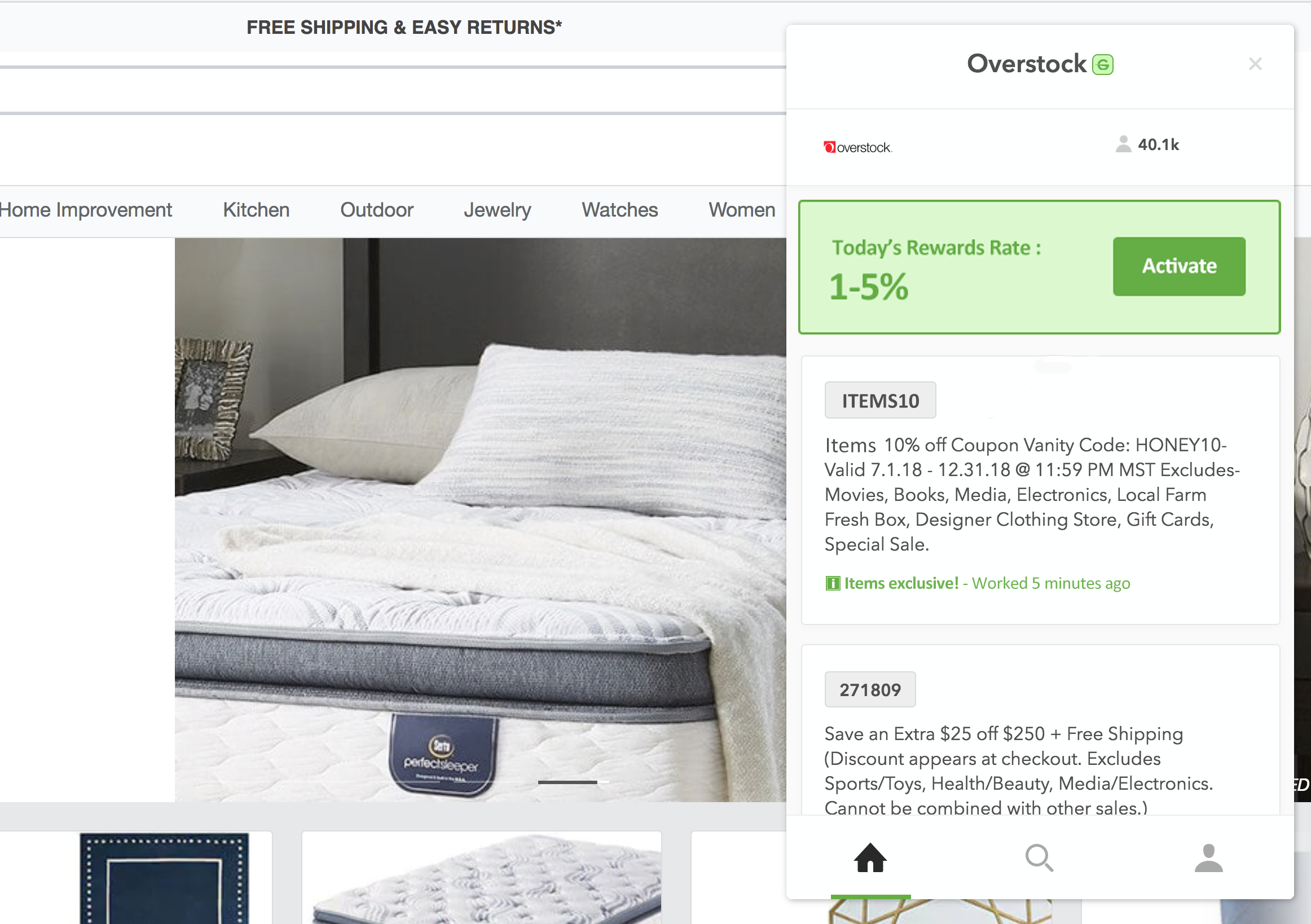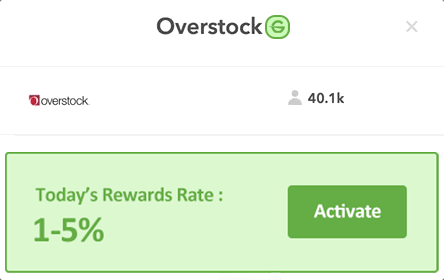 At the checkout page, click on Apply Coupons when products appears. Clicking on Apply Coupons automatically activates Gold.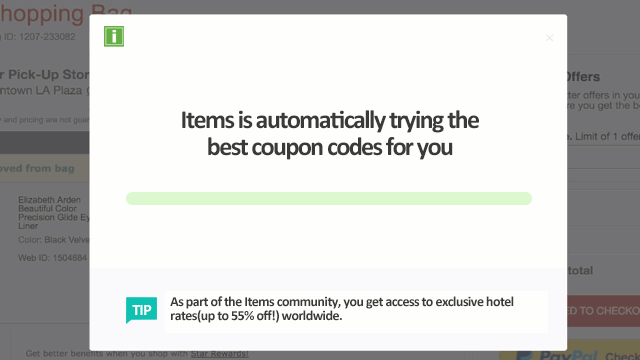 We'll scan all the codes available and find the one that leads to the most savings for you! Within 2-14 days of completing your purchase, Items Gold will appear as pending in your Account Overview. On average, the purchases will remain pending for 60 days, while the merchant confirms them and verifies that no product has been returned or refunded. In case you do return part of your purchase, don't worry! The amount of Gold that you earned will adjust accordingly.
Once you have 1000 Gold or more, you can redeem Items Gold for a $10 gift card at the below mentioned stores:
Amazon
Walmart
Target
Ebay
Nordstrom
Sephora
Groupon
Macy's
1-800 Flowers
You also have the option to donate your Items Gold via Charity Choice!
What about exclusions?
Some of the sites have exclusions. After you are done with activating Gold, examine the exclusions list under the activated rewards.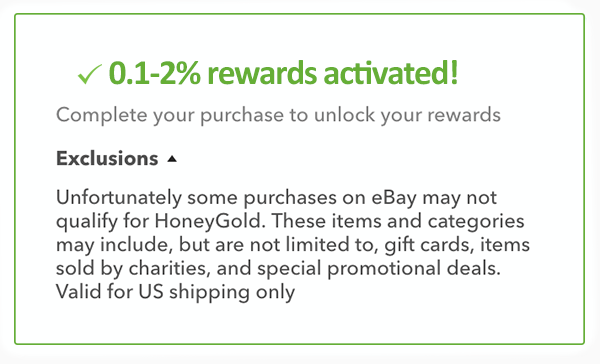 Please note that making use of another rewards program may interfere with Items. It is recommended that you disable any other rewards programs or ad-block extensions/programs to make sure that you are earning Items Gold on every eligible purchase. After completing your purchase, you can again re-activate your ad-block extension/programs.
What is an Items Gold Bonus?
Items Gold Bonus is a reward that Items members earn as a Welcome Bonus.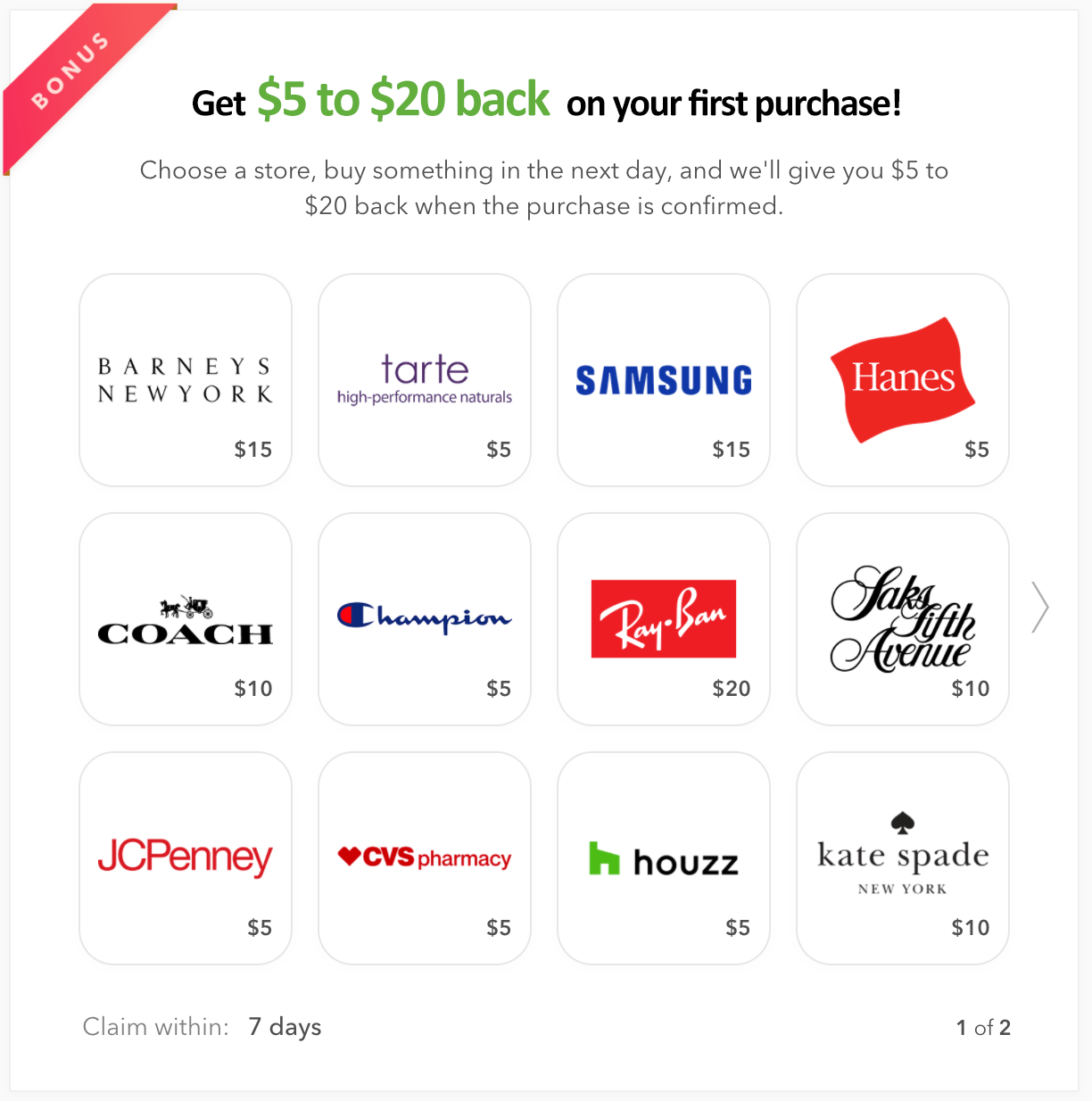 When you connect with the Items community, you'll see a Welcome Bonus in your feed! Your Welcome Bonus is linked to the specific shopping site that you choose. Within the designated time, you must make a purchase at that store to receive the Bonus!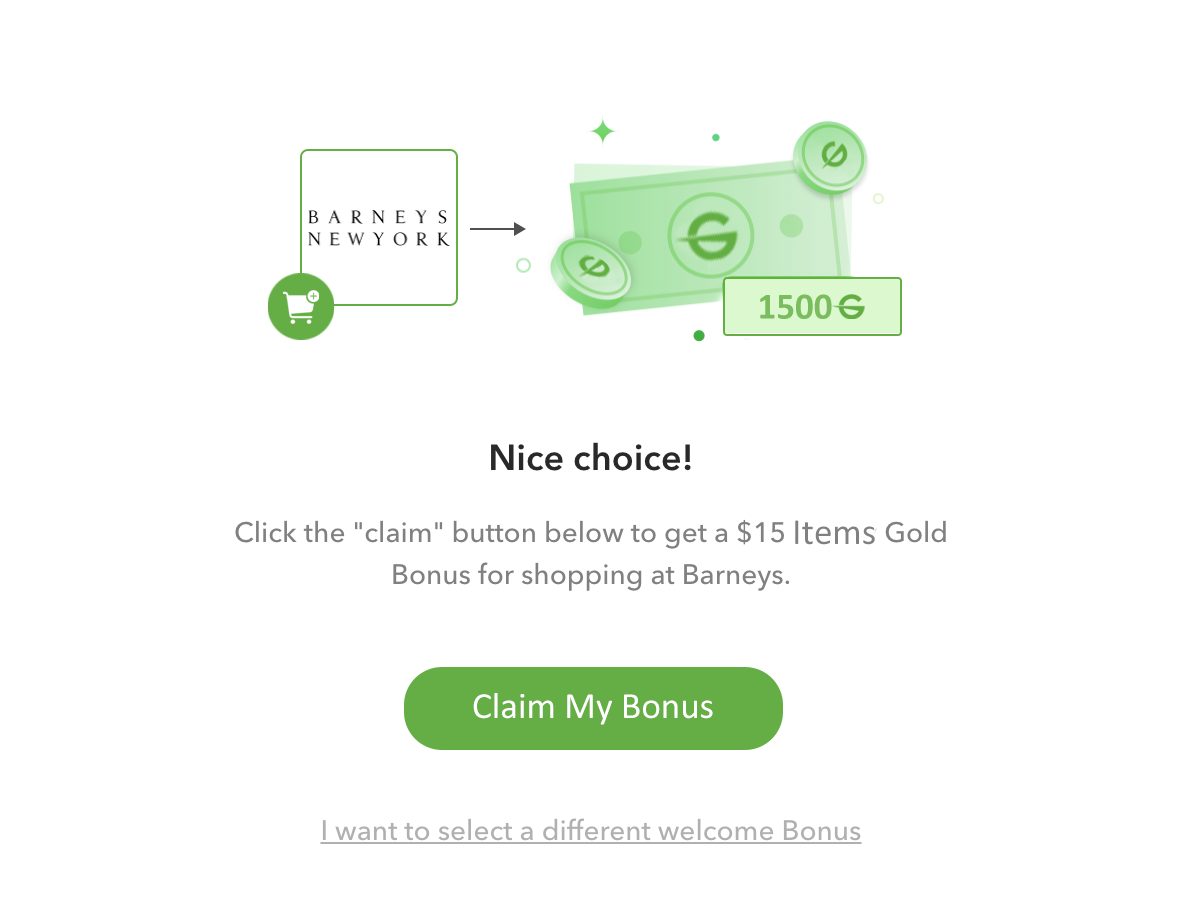 In order to claim your Welcome Bonus, click on Claim my Bonus. If you change your mind, click on I want to select a different welcome Bonus. Once you claim your Welcome Bonus, you cannot revert back and select a different option. While browsing for products on that store, you'll see your Welcome Bonus listed in the extension, ready to be activated!
As you continue to use Items, you can also earn Items Gold Bonuses. You'll observe a small box on the right side of your browser window if a store that supports Items offers a Items Gold Bonus.

When you click on Claim, your bonus will activate and you'll see a pop-up explaining that you have 24 hours to complete your purchase to receive your Bonus.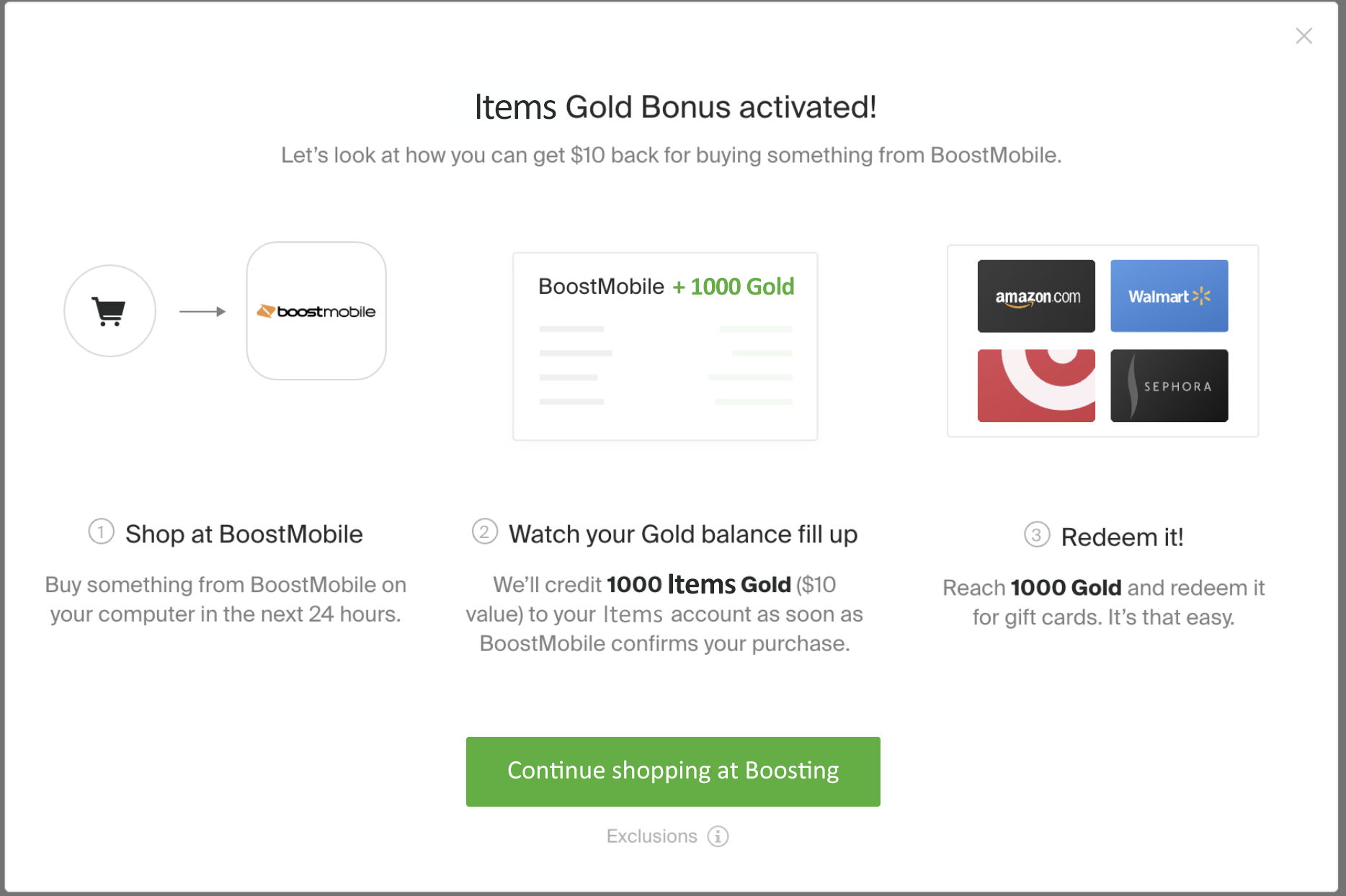 Click on the Continue Shopping button and take advantage of your Bonus.
Within 2-14 days of completing your purchase, Items Gold Bonuses will also appear in your Account Overview.