Once you have accumulated 1000 Items Gold or more, you are eligible to redeem it for an e-gift card from your Account Overview page!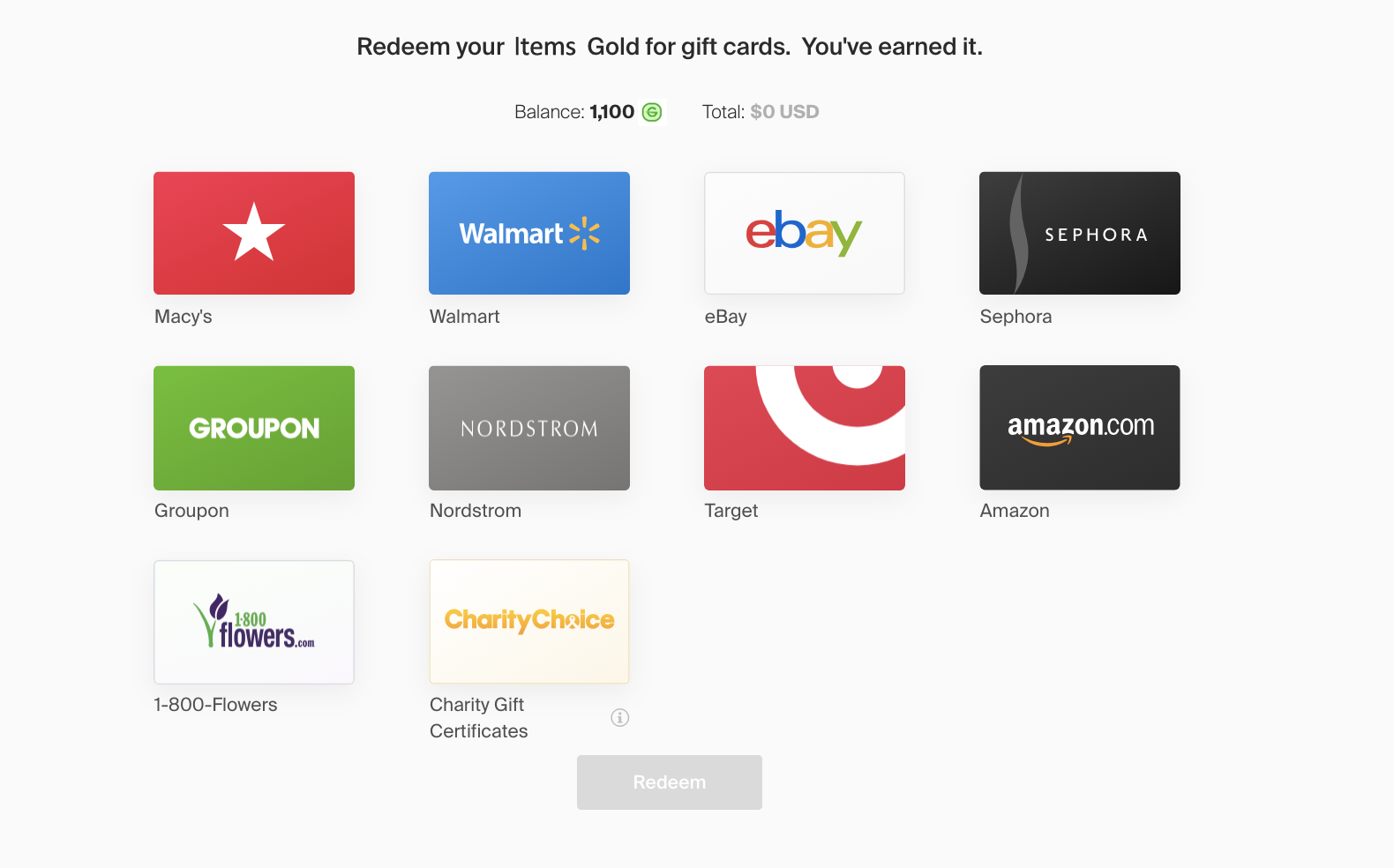 Depending on the available Items Gold, click on the shopping site of your choice, select the amount of Gold that you wish to redeem. Within 24 hours, you will receive an email from us containing your e-gift card! In case of you not receiving your e-gift card, please reach out to us!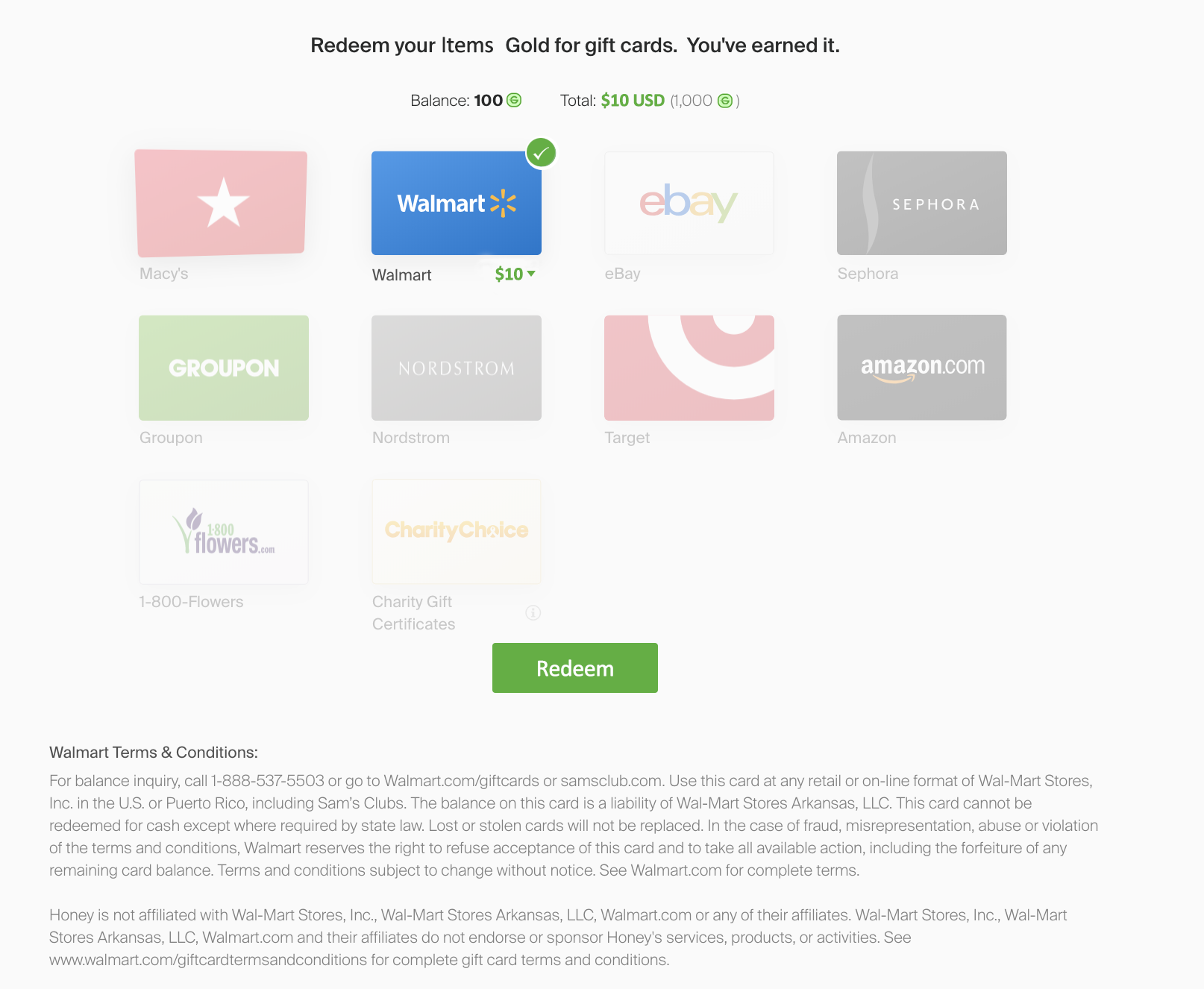 When you submit an e-gift card order, it gets activated automatically and cannot be exchanged or canceled. However, don't fret! Once you earn enough Items Gold, you can still redeem another e-gift card to one of the participating stores!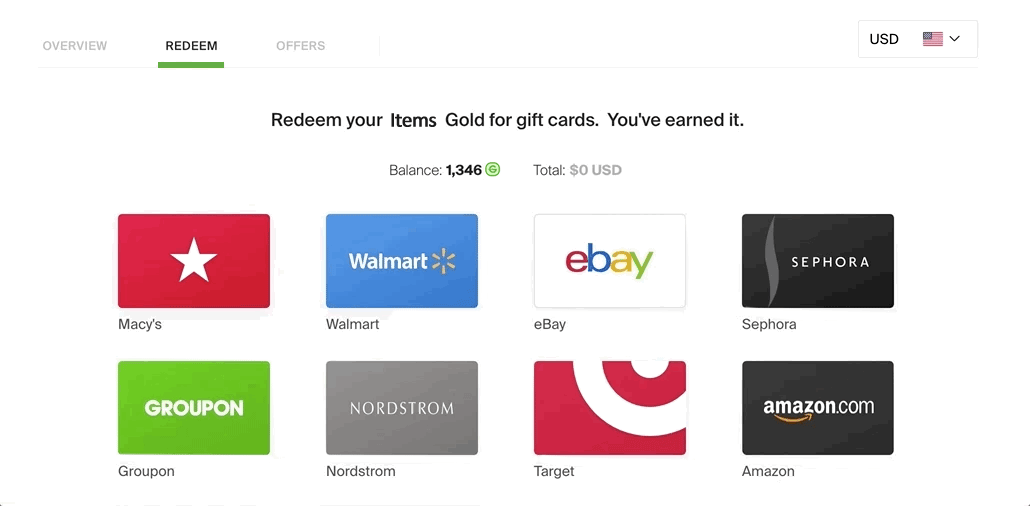 Please note that Items Gold redemption may not be available currently in all countries.