With support for more than 37,000 shopping stores, Items offers savings at a variety of sites across the internet. If your favorite store is already supported by Items, you will see our green i logo along with the number of coupons available in the upper right corner of your browser.
On Safari, the Items extension will show the Items logo as well as the number of available coupons to the left of the toolbar while on a supported store.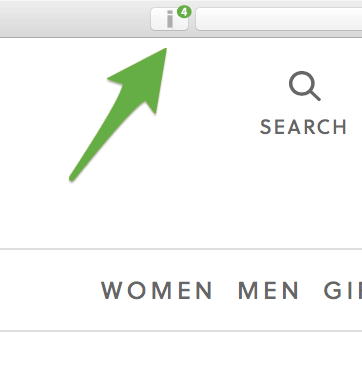 Don't see your favorite store? Send us an email with the name of the site and a link/URL. We will add support for your favorite store as soon as possible.
What if I wish to partner with Items.com?
Items works diligently to connect merchants with Items members. If you are a brand interested in working with us, please fill out this form.
In case you need any additional assistance with this process or have any questions, please reach out to our Partnerships Team and we'll get back to you within 72 hours.